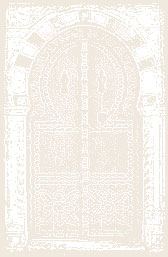 Victorian Dresses in Alpaca Lustre Cloth
Bright alpaca mixed-fabrics took the world by storm in the 19th century. Sir Titus Salt set the standard for alpaca cloth and others followed. When the Victorian ladies saw the lovely light and bright cloths a new fashion began. The alpaca was now producing a very luxurious cloth. It had the look and feel of silk. Going into the marketplace at the luxury end meant that demand continued to grow amongst the wealthier fashion-conscious Victorians.
Large textile manufacturers began to import vast quantities of alpaca and produce an endless variety of clothing. For gentlemen there were scarfs, handkerchiefs and cravats plain and figured goods. For ladies there were dresses with dyed alpaca displaying a variety of textures and patterns such as grosgrains, cordringtons, silk-stripes, checks and alpaca linings. During Queen Victoria's reign an alpaca coat became an essential item of the wardrobe. It also became part of the family heirlooms being passed down through the generation due to its, hard wearing ability.
A 19th century dress of cream alpaca trimmed with blue silk
Black Corset Made from Alpaca Lustre Cloth
Alpaca Lustre Cloth part of the two piece outfit
Black Alpaca Lustre Cloth Skirt