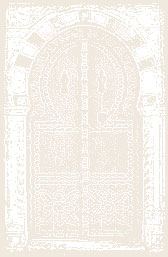 Trends In British Alpaca Fashion
British Alpaca products are often been viewed as the poor relative of the Peruvian and Bolivian Alpaca. The bright colours of Peruvian knits have dominated the alpaca products for sale in the United Kingdom.
However throughout the years commercial British Alpaca breeders have been steadily improving the genetics of their herd with the infusion of superior fleece producing alpacas from both Australia and New Zealand. The fibre from these alpacas is much better than that from South America. It has lustre, crimp and is fine. Often finer than the softest merino and a contender to cashmere.
This 'new world' alpaca fibre is versatile. It has changed the face of alpaca products from a typical craft style products of chunky jumpers and woolly hats socks and gloves to beautiful fabrics, sophisticated felted clothes and wraps and fine Shetland type lace shawls which make a fashion statement.
The emerging trend for British Alpaca is an emphasis on:
bespoke items that are an art form
new ideas
individual skills and style of each designer and artist
the variety of textures of alpaca fibre
fresh colours which complement the natural colours of the alpaca
Classic lines and couture
The fusion of the East, Middle East and the West
The first exhibition of the British Alpaca Fashion has focused on the skills of each artist and designer. Artists have taken time to think about their design and how the alpaca fibre could be incorporated or used for their exhibit. The result is a unique exhibition which displays a myriad of styles and ideas from East to West.