Members of the British Alpaca Fashion Society participate in local initiatives to keep traditional crafts alive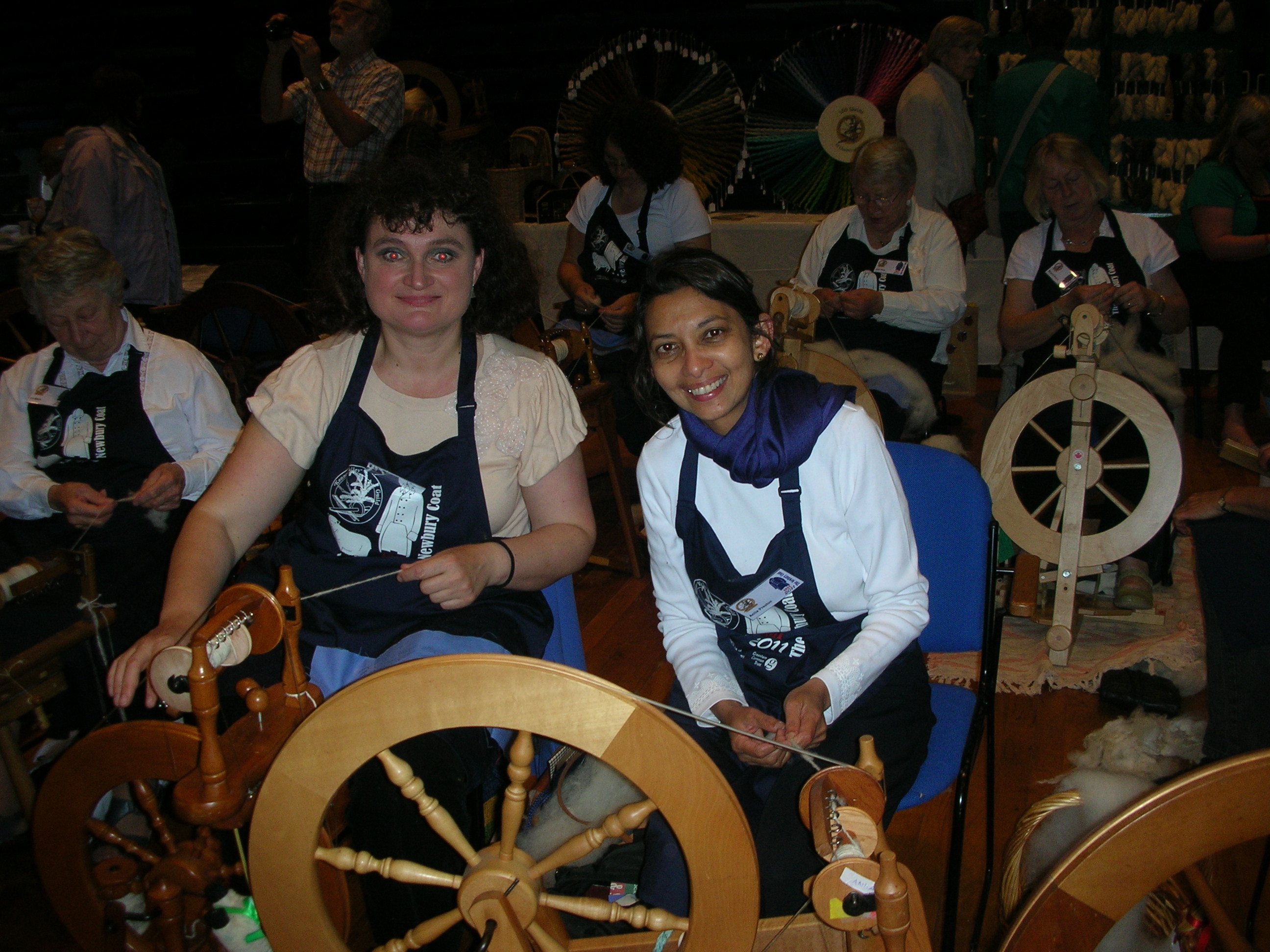 The Corn Exchange at Newbury witnessed an event which brought alive the traditions of the past with 21st century spinners, weavers, dyers, cloth makers and tailors who came together to recreate the 200th anniversary of "The Making of The Newbury Coat".
The story began with a 1000 guinea wager in 1811 where a mill owner John Coxeter made a gentlemans' coat in 13 hours and 20 minutes from the shearing of the fleece to the finishing of the tailored coat. The wager was accepted bya local merchant John Throckmorton of Buckland House ( Berkshire) who said that the wool from his flock could be turned into a coat in 16 hours.
The Kennet Valley of Spinners, Dyers and Weavers took up the challenge in 2011..............!